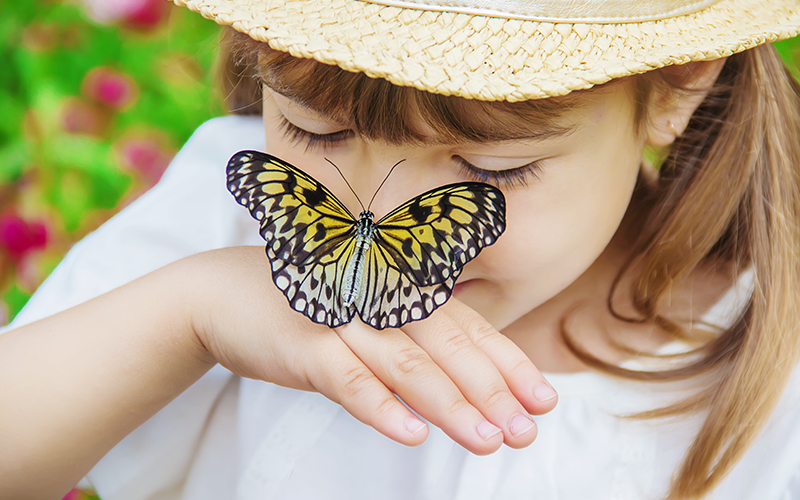 Location
Saba Beach Middle East side of Bali-Indonesia
Overview
Named after a portmanteau of Bali and utopia, Balitopia Butterfly Park is located in Saba Beach, Gianyar, famed for its gleaming black sand and rolling waves – a favourite among surf enthusiasts. The two-hectare attraction consists of Flamingo Beach Club, a pirate-themed playground, a deer park and its piece de resistance, the butterfly dome.
Get up close and personal with the rich and diverse wildlife of Bali, including vivid butterflies in all of their breathtaking natural artistry.
Immersion, Inspiration And Connection
The Balitopia Butterfly Park sets the standard with our one-of-a-kind 1,000 square meter butterfly dome, the largest in all of Bali. The tranquil and dense sanctuary inside is wondrously alive with living art: a wide variety of contrasting butterfly species with bright, mesmerizing colors and intricate patterns in vibrant fluttering motion. You'll be up close and personal.
as each caterpillar in its turn becomes a chrysalis, then bursts forth in magnificent color as a full-grown butterfly, the ever-evolving dance of insect life choreographed in rhythm with the heartbeat of mother nature. Balitopia is simply the best place to enjoy Bali's miniature living treasures and experience their awe-inspiring grace that transcends species and time, all at an affordable rate.
Something Incredible Is Always Happening Here
Whether you are an animal lover who enjoys lizards, lemurs, and tarantulas alike, or you simply want to relax and enjoy the technicolor butterflies in their natural habitat and have a delicious beach-side meal in our infinity pool, Balitopia has everything you could ever want.
The best part is out signature "hands-on" approach to natural experiences: with weekly butterfly releases, immersive deer-and-lemur habitats, and numerous weekly family activities there is never a dull day at Balitopia!
INTRODUCTION RATE (VALID UNTIL 31ST MARCH 2020)
Balitopia General Entry
Discover Incredible Butterfly Kingdom, Reptile, Insects, Birds,Deer And Ring-Tailed Lemur Species By Strolling Balitopia Butterfly Park. Head Over To The Flamingo Family Beach Club Next Door To Relax By The Infinity Pool After A Wildlife Adventure To Complete Family Tour Day!
Opening Hours : 09:00:00 - 17:00:00
Ticket Price :
Adult: IDR 150.000 (10% OFF) 135.000
Child: IDR 100.000 (10% OFF) 90.000
Balitopia Combo
Includes:
Entry

Mains - Secondi/Nasional

Fresh Juice

Free Access To Flamingo Beach Club Without Minimum Spend Required
Opening Hours : 09:00:00 - 17:00:00
Ticket Price :
Adult: IDR 250.000 (10% OFF) 225.000
Child: IDR

155.000

(10% OFF) 139.500
Note:
Child Is Define 2-12 Years Old. Under 2 Years Old Free Of Charge
Balitopia Combo
Includes:
Entry

Mains - Secondi/Nasional

Fresh Juice

Free Access To Flamingo Beach Club Without Minimum Spend Required
Opening Hours : 09:00:00 - 17:00:00
Ticket Price :
Adult: IDR 250.000 (10% OFF) 225.000
Child: IDR

155.000

(10% OFF) 139.500
Note:
Child Is Define 2-12 Years Old. Under 2 Years Old Free Of Charge