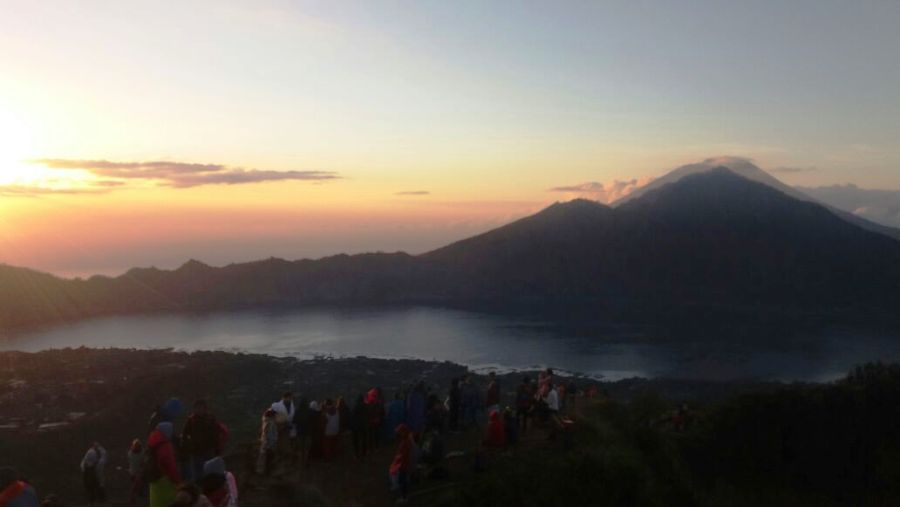 Location
Kintamani, Bali-Indonesia
Duration
Full day ( 12 – 13 Hours )
Overview
Join us on this amazing trek as we explore the Active Volcano of mount Batur. This volcano is around 1717 meters above sea level. We climb highest peak and craters in the dark and catch the magnificent sight of the red sky when the appears during the sunlight and a beautiful sunrise from the top of Mount Batur, with mount Agung and mount Rinjani on Lombok island as background. Experience stunning morning views. Then we make our way down trough forest and volcanic plantation which is planting by local people like tomato, onion etc.
Tour Itinerary
Our English speaking driver will pick you up from your lobby hotel with full air conditioner transportation and drive you directly to start point at the slope of mount Batur. Meet our local guide and start to explore the volcano. Normally it's take around 2-2,5 hours to get the sunrise point but it's depend on your sense of your energy. While we are waiting for the sunrise, our guide will provide light breakfast. After the sunrise, our guide will take you around the craters and give detail information about the mountain. Then walk down in different way. Continue to swim and relaxing at the hot spring near the lake. Finish relaxing, we will take you to our restaurant to have lunch with buffet lunch. Then our driver will take you back to your hotel.
Price:
Full package :
Only USD 75/person min. 2 person
Single traveler :
Only USD 125
Inclusion:
Private AC transportation (possible to stop on tourism object on the way back to hotel) , Trekking guide, Entrance fee, Flash Light, Rain coat, Mineral Water, Light breakfast, Hot spring and Buffet lunch and Insurance.
Simple and Sharing package :
Only USD 50/person
Inclusion:
Sharing AC transportation, Trekking guide, Entrance fee,Flash Light, Rain coat, Mineral Water, Light breakfast, and Insurance.
What To Bring :
Comfortable trekking clothes, Trekking or Sport shoes, Sunscreen, Changing clothes, Extra money, Camera and spirit of adventure.
Please do not hesitate to contact us if there information that we provide is not clear.