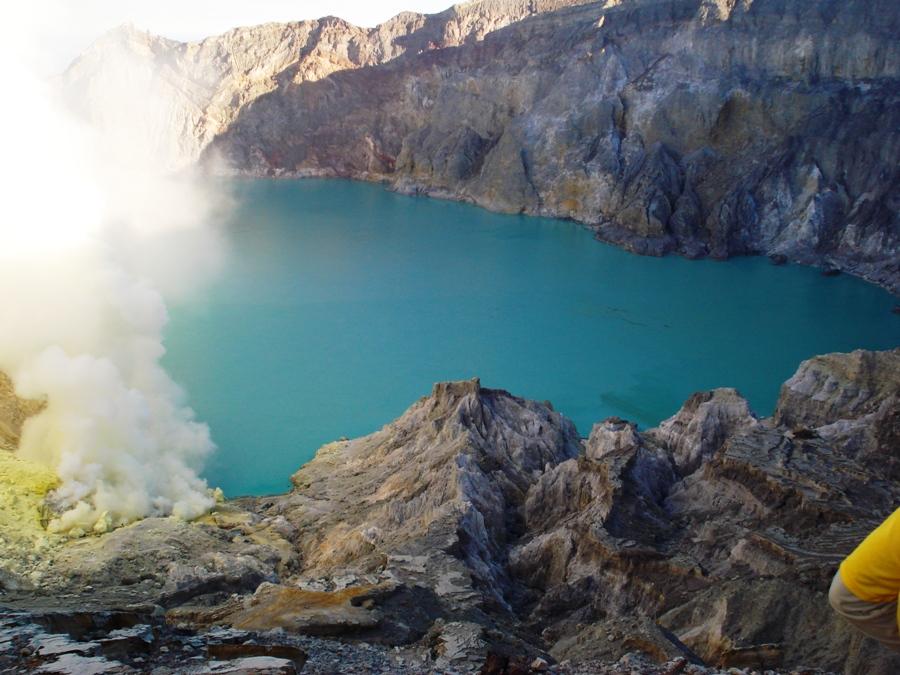 ​​​​​​​​​​​​​​
Location
Ijen Village,East Java-Indonesia
Duration
One day ( 22 – 23 Hours )
Over​​​​​​​view
One of jewel in East Java, Ijen crater have attracted travelers from all over the world, we carries you trough coffee and clove plantations around the village of Licin and into one of java's last forest, rich wildlife at the park ranger's station to begin trail with spectacular views. Rest along in the rim of volcanic Crater Lake at an elevation of 2883 meters. The lake's eerie colors and smoke wafting from bright yellow sulfur deposits along the shore crate a landscape both desolately barren vibrantly alive. Watch miners descend into the crater and re-emerge carrying up to 80 kilos of are on bamboo baskets along the treacherous path.
Tour Itinerary
Our driver with full air conditioner transportation will pick you up from your lobby hotel and drive you directly to Gilimanuk harbor, west Bali takes around 3-4 hours depend on the traffic to catch ferry cross to Ketapang harbor, Java island. It's take around 1 hours on the on the ferry. When you arrive at Ketapang harbor, our trekking guide and driver with Jeep transportation will welcome you and take you to start point takes around 1 hour 15 minutes. Stop for coffee break. We will start trekking to the top of mount Ijen on 1 am local time. Normally it's take around 1,5 - 2 hours to reach the top, but it's depend on your sense of your energy. Our guide will give you detail information about surrounding during the exploration. It will take another 1 hour to walk down to the creator to see blue fire(Depend on the weather). Finish trekking, we will take you back to Bali and stop on the way to have lunch. Finish Lunch, our driver will take you back to your hotel. Normally you will arrive at your hotel around 4 pm.
Price:
Only USD 250/person min. 2 person
Inclusion:
Sharing AC transportation, Trekking guide, Entrance fee,Flash Light, Rain coat, Mineral Water, Light breakfast, and Insurance.
What To Bring :
Comfortable trekking clothes, Trekking or Sport shoes, Sunscreen, Changing clothes, Extra money, Camera and spirit of adventure.
---
"Please do not hesitate to contact us if the information that we provide is not clear."