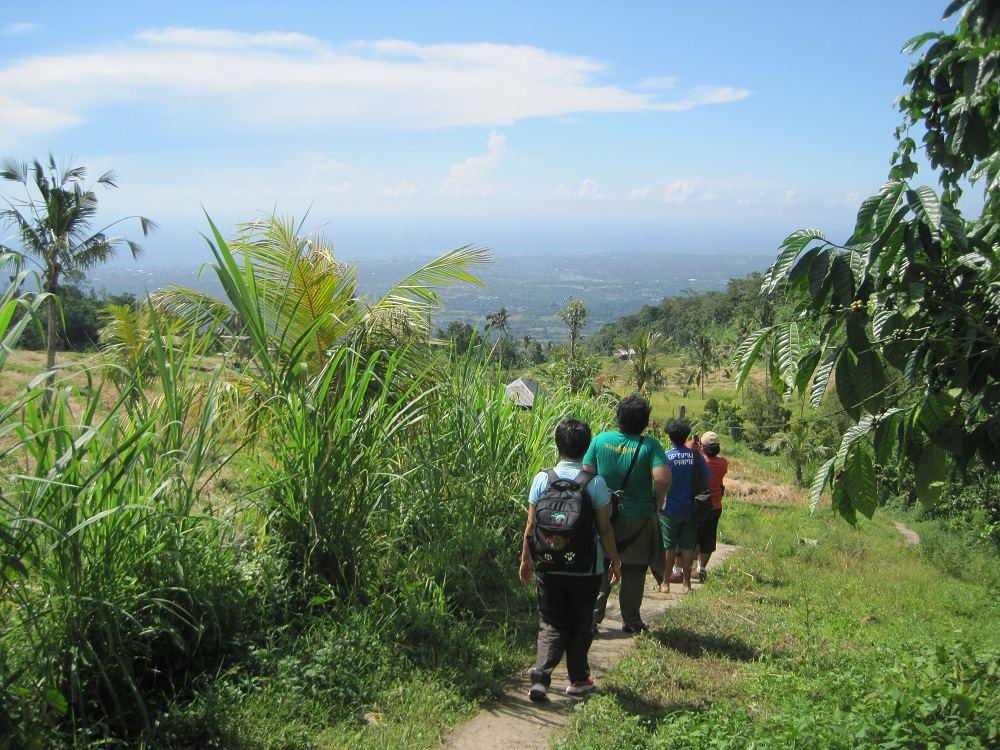 ​​​​​​​
Location
Manggis village,Karangasem, Bali-Indonesia
​​​​​​​
Overview
Join another hidden route trekking in Bali. We invite you to explore and trek into "PAPASITA" Pekarangan Puncak Sari Trekking at Pekarangan village, east side of Bali. Enjoy day trek to see gorgeous panorama to the ocean "Penida Island" while have picnic tea or coffee break. Experience daily village activities of "Pekarangan Villager" on processing Pandanus mat. There are three options to enjoy this rare trek: early morning "Sunrise Meditation Trekking", Morning "Relax Grand Panoramic" and Afternoon "Sunset Paradise".
Tour Itinerary
Our driver with full air conditioner transportation will pick you up from your lobby hotel and drive you directly to start point at Pekarangan village. It's take around 1,5 hours drive. When you arrive there, we will introduce our local guide and serve you light breakfast. Trek up to Pucak Sari for 1, 5 hrs,relax 45 minutes,decent for 1 hr, 20 minutes, but it's depend on your sense of your energy. Our guide will give you detail information about the daily villager activities, history and culture during the exploration. Finish trekking, we will take you to our restaurant to have lunch. Finish Lunch, our driver will take you back to your hotel. Feel free to tell our driver to stop at some interesting place on the way back to your hotel.
What To Bring :
Comfortable trekking clothes, Trekking shoes, Sunscreen, Extra money, Camera and spirit of adventure.
Price:
Only USD 85/person min. 2 person
Inclusion:
AC transportation, Trekking guide, Entrance fee,Rain coat, Mineral Water, Light breakfast, lunch and Insurance.
Pick Up Time:
"Sunrise Meditation Trekking"
"Relax Grand Panoramic"
"Sunset Paradise".
Please do not hesitate to contact us if there information that we provide is not clear.