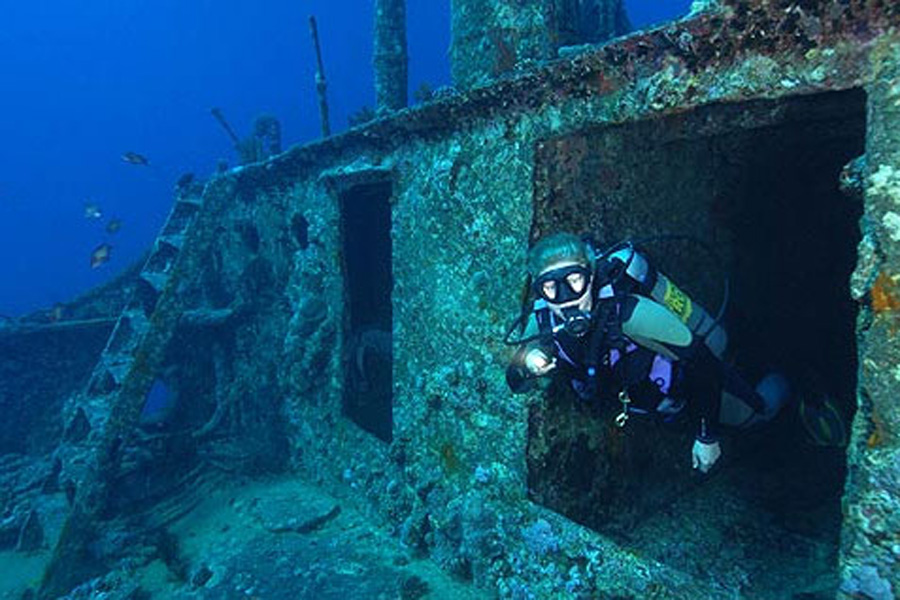 Overview
A fun dive with everything to see, this is the wreck of the US LIBERTY, a mass produce cargo ship sank of the WORLD WAR II, now covered in coral and sponge, georgina and multitude of friendly and curious fish including the big eye travelly and Tulamben have made greet effort to preserve the pristine condition for the divers of the future.
Tour Itinerary
2 hours 45 minutes drive by car from Nusa Dua to Tulamben and you will do beach entry dive because the ship is about 40 meters from the beach. This is American cargo ship built in 1915 and torpedoed by Japanese submarine on January 11, 1942. It sank on sand floor at depth of 5 meters and slope down to makes depth of 35 meters, interesting corals and variety of fishes you can see in this area. Night diving on the shipwreck is very popular.
Program Rates
$160 / pax
Price Includes:
2 dives
Transport
Dive equipment
Lunch
Mineral water
Dive master
Insurance
What to wear/bring:
Comfortable outfit, sunscreen, swimming costume, shirt for sun protection, cash for drinks and great spirit of holiday.
---
"Please do not hesitate to contact us if the information that we provide is not clear."